Our Consultants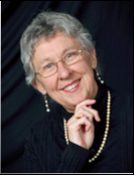 Patricia L. Dunn
Chief Operations Officer
Patty has been a Professional Bookkeeper, Office/Financial Manager for over 30 years. In addition, she has been a QuickBooks® Advisor for over 18 years. Originally, Patty, the president of her own QuickBooks accounting company, came to work with The Management Edge® as a consultant to help us utilize QuickBooks. As time went by, Patty took on more and more responsibilities, first in accounting and then in Contracting and finally, in 2003, became an employee and assumed the role of Director of Operations & Finance. She is best known by her nickname "Practical Patty" which describes her "ISTJ" Type work-style preferences to a "T". She is the "get it done, keep organized, just the facts, feet on the ground" person we needed to run our office.
Since 2005, Patty has received continuing education in adult learning principles, large-group and meeting facilitation, conflict management and the Myers-Briggs Type Indicator (MBTI®) and has received the Master Practitioner status as a MBTI® Instructor. Ms. Dunn has a passion for providing MBTI® training to enhance relationships and to help build strong teams.
Her ISTJ style is perfect for keeping all the balls in the air, making sure everything happens on time, according to the schedules, and is a "Take Charge" type of person. She is practical, down to earth, and remains calm and steadying when things get a little crazy.
Occasionally, she steps out of her "Accounting/Contracts" office to help us with Organization Development work. She has completed a "Train-the-Trainer" program, has taught "Time Management", "Finding a Better Path for Resolving Conflict", "Basics of Partnering Tips & Techniques", "Let's Improve our Team" workshops and multiple MBTI® application workshops.
RELEVANT EXPERIENCE
Training and Coaching Experience
 Ms. Dunn is one of the Lead Instructors for the Basics of Partnering Workshop and has provided such services for more than 15 Basics of Partnering Workshops and over 5 Myers-Briggs Type Indicator (MBTI®) related courses.  She is a certified MBTI® Master Practitioner and also trained in DiSC® and Enneagram.  This past year, Ms. Dunn has received certifications for administering the Conflict Dynamic Profile and the Entrepreneurial Mindset Profile that can be used in Leadership Development Programs. Ms. Dunn is qualified to provide training in these assessments and also in Time Mastery.  She has participated in the planning and the delivery of numerous MBTI® Training events for the US Navy, the US Department of Transportation, and GSA.  She has provided these services for over 12 years.
In July of 2015, Ms. Dunn was one of the presenters at the Association of Psychological Type International (APTi) conference in Miami. Her message was about how to work effectively with your opposite.
Over the past 30 years, Ms. Dunn has essentially "coached" a variety of individuals while working in the management of numerous businesses establishing HR policies, directly supervising staff, delegating tasks to subordinates, coordinating work schedules, and establishing office procedures for document tracking and organization systems.  She is an expert problem solver.  Her practical, optimistic, "no blame" approach ensures that problems are resolved, and staff members are able to learn the lesson they need to learn from the event and get back to work renewed rather than be de-motivated.
Facilitation
 Over the past 10 years, Ms. Dunn served as the Assistant Facilitator when the TME team facilitated large group meetings, handling break-out sessions and documenting key decisions and action items for the event. She has also facilitated many 2-day Restoration Partnering meetings. For three years, Ms. Dunn worked with the Collaborative Labs, in St Petersburg, FL, to provide facilitation and scribing support services for large group strategic planning events.
Project Management
 Ms. Dunn has responsibility for the general operations of the administrative functions of The Management Edge®, including all financial and contracting aspects. In this role, she manages and trains staff, represents the company with the clients, the contractors and subcontractors, participates in all strategic management decisions, is the point of contact for all large projects requiring financial and organizational supervision, ensures that the accounting, bookkeeping and contracting data is entered and tracked, ensures that vital client and team information is up-to-date, that team schedules are up-to-date, and that the office runs smoothly.
EDUCATION
1967 – 1969      Sinclair Community College – Dayton, OH
1972                  Wright State University – Dayton, OH
1976 – 1984      Sinclair Community College – Dayton, OH
1990 – 1992     St. Petersburg Junior College – St. Petersburg, FL
1999 – 2003    Intuit, Inc. – QuickBooks® continuing education program
Certifications
MBTI® Qualifying Training and Certification (2007)
MBTI® Master Practitioner Certification (2010)
QuickBooks ProAdvisor® Certification Training (2010; 2015; 2018)
"Managing Projects" ESI, a division of George Washington University (2011)
"Facilitating Meetings That Work" - ICA Toronto, Canada (2017)
CDP "Conflict Dynamics Profile" Instructor/Coach - Eckerd College (2018)
EMP "Entrepreneurial Mindset Profile" Instructor/Coach - Eckerd Collage (2018)