Our Consultants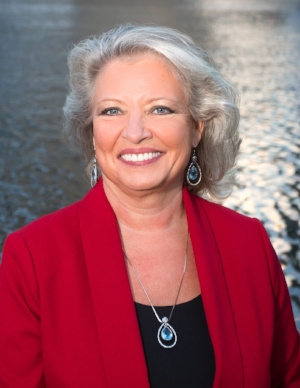 Carole Gill
Consultant
Carole is a Management Consultant, Facilitator and Professional Speaker who brings practical experience from a successful career in corporate American and more than 20 years of consulting experience.  Her work focuses on helping leaders and their teams attain and sustain outstanding operational results.  She has designed and implemented long-term organization development initiatives to create and support high-performance work environments; increasing employee engagement and overall profitability.
Coaching and Consulting Experience
Known as an attitude expert and people developer, Carole takes a dynamic approach in her delivery methods, turning best practice theory into reality, enabling individuals to become more effective leaders, communicators, collaborators and team builders.  Her areas of expertise include executive team alignment, strategic planning, leadership development, coaching, employee engagement, building emotional intelligence competencies, as well as organizational and team development.  She is also an engaging professional speaker who has designed and presented programs for Fortune 500 companies and professional associations.
A representative client list includes:
City of Tampa – Department of Technology & Innovation
Hillsborough County Community College (Brandon & Ybor Campuses)
Adventist Health System
BayCare Health System
Women's Care Florida
Berkshire Health System
GTE Data Services (Verizon)
Thrivent Financial Services
Syniverse Technologies
PricewaterhouseCoopers
New York Life
Fifth Third Bank
Healthesystems
Business and Organizational Leadership Experience
Carole not only teaches it, she has done it.  After holding numerous executive positions in the telecommunications, information technology and human resources fields, Carole formed CRG Partners.  She is actively involved in the National Speakers Association, serving as a board member for the local Central Florida Chapter and as Associate Dean of the Speakers' Academy.  She has been an adjunct facilitator for University of Tampa's MBA program for 13 years and has served as Chapter President for the American Society for Training and Development and the National Association of Business Owners.  Carole has been honored as a "Distinguished Woman in Business" by the Tampa Bay Business Journal and was awarded "Small Business of the Year" by the Greater Brandon Chamber of Commerce.  She continuously "gives back" to her community through her ongoing volunteer role as the Leadership Development facilitator for the Brandon Chamber's Community Leadership Program.
Over the past 20 years, she has helped hundreds of leaders and their teams attain and sustain outstanding results by strengthening employee engagement, developing emotional intelligence and building effective relationships in the workplace.
Certifications
Hofstra University, Long Island, New York
Certified Partner with Wiley Publishing for Everything DiSC, Five Behaviors of a Cohesive Team, Time Mastery and other behavioral assessments
Certified Associate of Integro Leadership Institute
Executive Coach